The Jewish Cemetery of Hartmanice
Evidence of the Jewish community in Hartmanice and its surroundings is found in the Hartmanice Jewish cemetery. Unfortunately, today it is devastated and recognizable only thanks to the growth of periwinkle and a few fractured remnants of tombstones.
In the year 1870, the Jewish Community in Kundratice purchased part of the field on the right side of the road from Hartmanice to Dlouhá Ves (direction Sušice and next to the road to Palvinov). This served as the Jewish cemetery for only 70 years. After that, the annexation of Hartmanice and Sudetenland by the Great German Empire resulted in tombstones being displaced and supposedly used for a building of a road in Kundratice. Then, on April 29, 1945, 12 victims of the Death March from Helmbrechts to Volary were buried there. The only surviving tombstone is placed in front of the Hartmanice synagogue.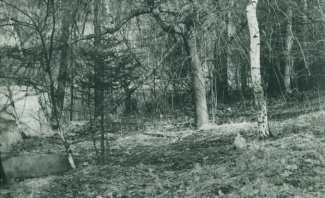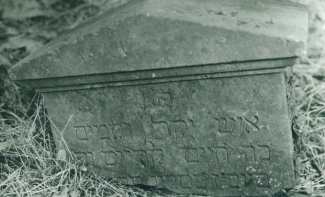 In the 1970s, V. Kudrlička took a photo of the last part of the gravestone in the Jewish cemetery. Even that one has already disappeared.